20 Waterview Blvd
Parsippany, New Jersey, 07054
USA
Contact:
Tom Salus
Associate VP Business
Development,
Contract Services
Phone:
(973) 257-4984
Fax:
(973) 257-4961
Website:
Email: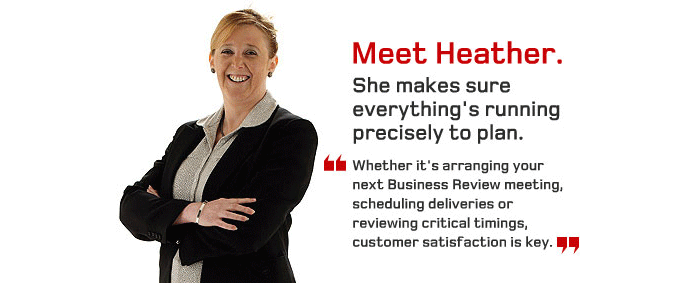 Extraordinary service every day


From development to high-volume commercial manufacture, we utilise more than twenty-five years of contract manufacturing experience to ensure your product is professionally managed all the way to market. The employment of third-party manufacturers is a well-established strategic option for many pharmaceutical companies. From biotechnology start-ups to leading global pharmaceutical companies, Wockhardt is ideally placed to meet your needs.

We offer a "Full Turnkey Service" capability. Our Contract Manufacturing team encompasses experts in Development, Technology Transfer, Manufacturing and Quality Assurance, fully supported by specialists in Regulatory Affairs, Logistics, Planning, Engineering and Purchasing.

With a network of twelve facilities strategically located throughout Europe and Asia, we aim to provide our cost-effective services where and when you need them. Wockhardt understands the need for an outsourcing partner who can deliver quality products efficiently and reliably. Our key focus is to consistently meet your global manufacturing requirement.


Our Know How


It's true that there are some people in business that you simply can't afford to ignore. Our dedicated Contract Manufacturing Management team are experts in business & project management and technology transfer know-how.

They'll make life easier for you across a range of disciplines that are pivotal to any successful, cost-effective resource such as drug development, analytical support, planning, QA & QC, regulatory compliance, logistics and engineering. In short, they are there to make sure you receive extraordinary service on a daily basis - robust and repeatable outcomes that will not only meet but also exceed pre-defined acceptance criteria, to improved deadlines, at a pre-defined cost.

Our team has the know-how to co-ordinate the 7,000+ army of experts across our global network of facilities, to deliver exceptional results - fast. In fact, from initial agreement to production, our average time to completion of technology transfer is six months. We've even completed some programmes in just two.

You'll find our team highly professional, flexible and very responsive in meeting your particular requirements.

So, now you know where to get the know-how - why not contact us today?


The Wockhardt Advantage


Wockhardt truly is a world-class contract manufacturing organisation with over four decades of experience, producing the highest quality products for our discerning customers.

Through a solid financial base and continual year on year growth we are fast becoming a leading global resource, because our customers are discovering that the 'full turnkey' service we deliver, is just that. We offer quality manufacturing capabilities from API production and product development, through scale-up, to full commercial manufacture and packaging - with global options to maintain a highly competitive advantage.

With a network of 12 facilities strategically located throughout the US, Europe and Asia we aim to provide our cost-effective services where and when you need them. From biotechnology to leading global pharmaceutical companies, Wockhardt is ideally placed to meet your needs.

Being able to offer a significant cost advantage is commendable - but it isn't the whole story. Our ability to flex and co-ordinate such a network of facilities in an efficient manner is down to excellent project management skills together with the experience of our most important assets - our people.

We like to call these accumulated years of expertise our "Know how".

At Wockhardt, we use this "Know how" to very good advantage for our customers.


Contract Services Directory