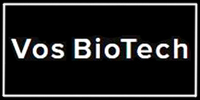 Don't miss our upcoming auction featuring veterinary biologics equipment formerly of Elanco, currently owned and maintained by Vos BioTech. The auction will take place from August 19-21, 2020. We've broken the auction into two auctions featuring differing equipment. Please click through to see each catalog, register, and bid.
Day 2 – View Catalog Day 2 – Register To Bid
Sale Information:
Location:

Larchwood, IA

Sale Held In Conjunction With:

Heritage Global Partners

Day 1 Bid Online:

August 19-20, 2020

Day 2 Bid Online:

August 19-21, 2020

Preview:

By Appointment Only

Sale Conducted In:

$USD / 18% Buyers Premium

Contact:

Adam Covitt | 216.536.0312 | adam@fedequip.com
Asset Highlights (Day 1 – ending August 20):
30+ BioReactor/Fermentation Systems Including:
(2) Sartorius Stedim Biotech BIOSTAT D 1,200-Liter
(2) Sartorius Stedim Biotech Biostat STR 1000-DW
(2) Sartorius Stedim Biotech BIOSTAT CultiBag STR 500 DW
Sartorius Stedim Biotech D-DCU
Sartorius Stedim Biotech CultiBag STR 200 DW
Sartorius Stedim Biotech 200-Liter Microbial System
(6) Sartorius Stedim Biotech Biostat B Plus Type 8843415
(3) New Brunswick Scientific 1,600-Liter
HyClone-Thermo Scientific 1000-Liter
Thermo Scientific 1000-Liter Sub
& More!
Process Equipment:
IMA-Life Multifill F57 Liquid Filling And Closing Machine
Bosch VRK 2005 Vial & Bottle Capping Machine
Perry Industries Inc. TPLF-8 AquaFil 8-Station In-Line Filling Machine
(2) MicroFluidics M-700 Series (7125-30) Mobile Microfluidizer Processors
150+ Stainless Steel Jacketed Tanks:
(70) 1400 Liter
(2) 1200 Liter
(21) 750 Liter
(49) 683 Liter
(11) 300 Liter
Lab Equipment:
BD Biosciences FACS MicroCount Flow Cytometer System
(2) Thermo Electron Corp. Genesis-6 UV-Visible Spectrophotometer
Thermo Sorvall RC 12BP Centrifuge
Beckman Avanti J-E Floor Centrifuge
Asset Highlights (Day 2 – ending August 21):
GENERAC MD1000KG12160D18GPSY2 Generator
Ford L800 Tandem Axle Diesel Dump Truck
Volvo LE6O Wheel Loader
Holms Insdustri TKHP-4-0 Snow Plow
Ankus-Palm B8400 Sky Trak, Trak International Rough Terrain Forklift w/ Extension Boom
Genie GS-2632 Scissor Lift
Great Dane Cargo Trailer
(6) Forklifts
Heavy Duty Fume & Smoke Extractor
Shop Assets
& More!